Hello, everyone!  I've got another free printable to share with you today!  
I've got Sunshine on a Cloudy Day.
I have been having a love affair with my watercolor textures of late, and this quote needed an upgrade.  It is now sunshiney and so, so pretty.  
Yellow and orange and blue watercolor textures add cheerfulness.  A few rain clouds, and a swirl of bright yellow sunlight, make this quote so special.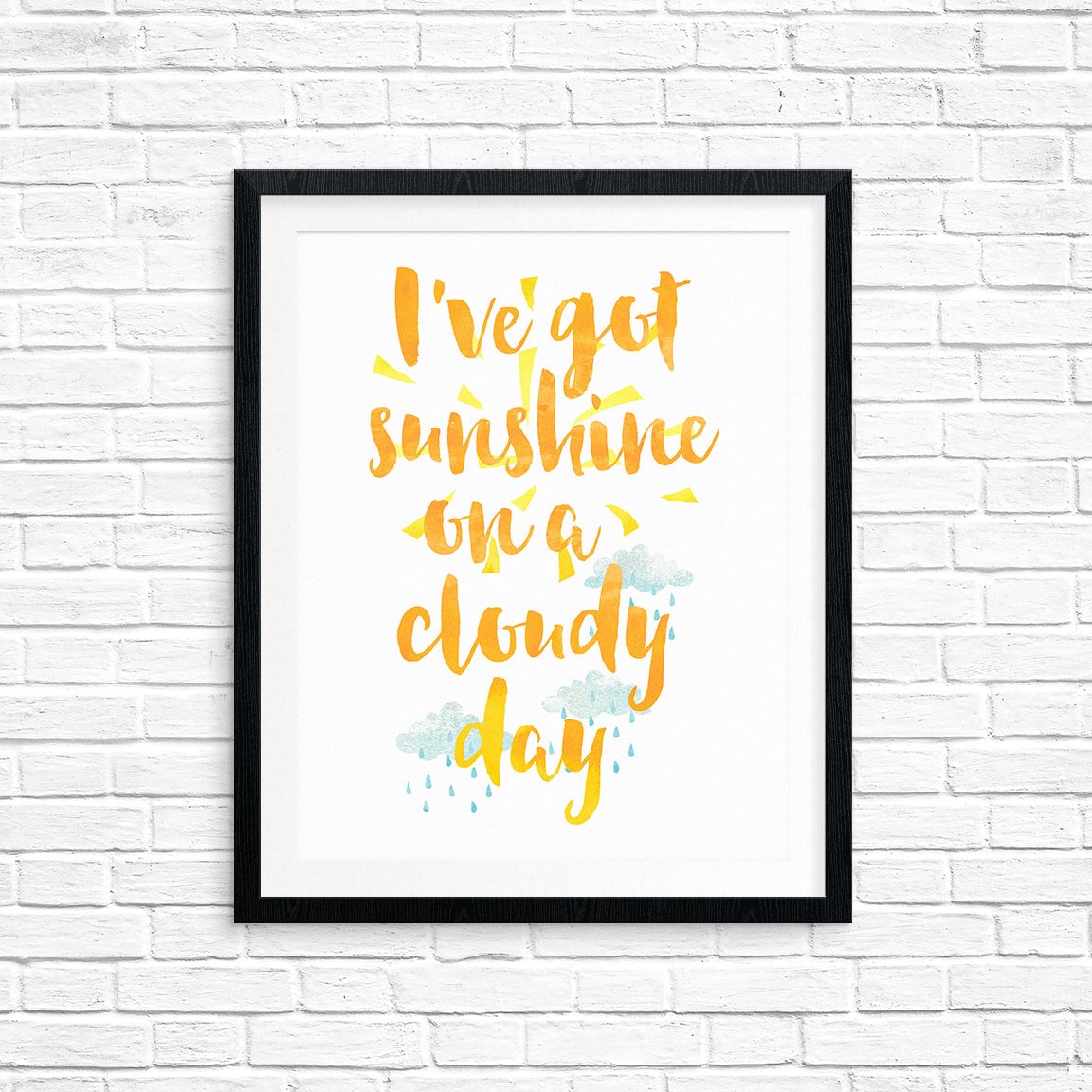 I hope you like it as much as I do!  
You can download yours here from my Dropbox.